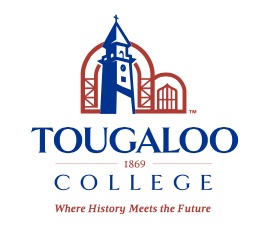 For Immediate Release
By Kathleene Quinn
Tougaloo, Miss., October 11, 2021 — Tougaloo College celebrates its 152nd Founders' Week with a kick off on Monday, October 11th. A line up of special events and activities will be showcased on this week-long celebration. Recognized for its historical background, the College will also highlight the 120th Year Anniversary of the Woodworth Chapel.
The College is at the forefront of being recognized as one of the best national liberal arts institutions in the country. With its footprint and significant role in the Civil Rights Movement, Tougaloo College continues to inspire and educate many students—preparing them to become future leaders and change-makers. One of its greatest achievements is being an institution that moves boundaries for the economically disadvantaged students. Recently, it ranked No.2 on the U.S. News & World Report's Best Colleges list in the social mobility category.
Some of the activities to anticipate this week include the Ribbon Cutting Ceremony for the Opening of West County Line Road, Storytelling Hour, Presidential Distinguished Lecture Series, Announcement of the Dr. Isaac Fred Dale Endowed Scholarship, Tougaloo College Giving Day, the Reuben V. Anderson Pre-Law Society and the Wiley Branton Symposium Presidential Showcase, Coronation of Mister Tougaloo College, TCNAA Hall of Fame Watch Party, Dedication of the Earl Sanders Baseball Field, Founders' Convocation, and Two-Rivers Black-Tie Celebration.
To maintain the safety of all students, faculty, staff, guests, and constituents, some of the activities are limited for in-person capacity while most of the events will be livestreamed. The events are available to watch through the College's social media platforms. For more details and full schedule of events, visit 
www.tougaloo.edu
 or click 
here
.